Shipping container homes building and alternative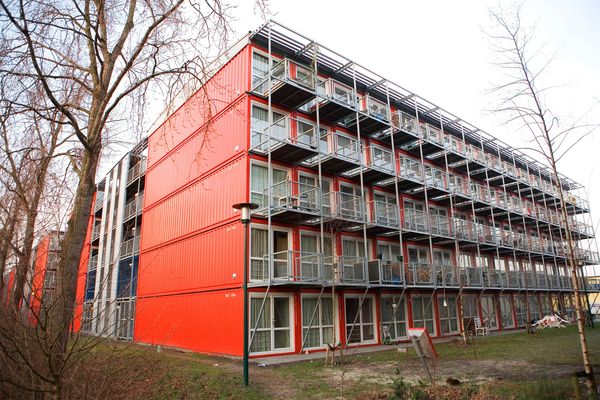 Houmes made of shipping container got their start in seaport cities and towns. It was possible to buy a decommissioned Marine container and get affordable and adequate housing. Sea containers, in turn, there are twenty or forty feet. Of these can be collected in house two, three, four levels, and can be generally horizontally to connect any number of containers. Shipping containers are designed for transportation of goods, therefore, both external and internal finishes, they have not. Such containers have insulation and wiring. It should be noted that the Scandinavian style and modernism, which is used by designers around the world, aimed precisely at finding design solutions for the construction and arrangement of houses from shipping containers.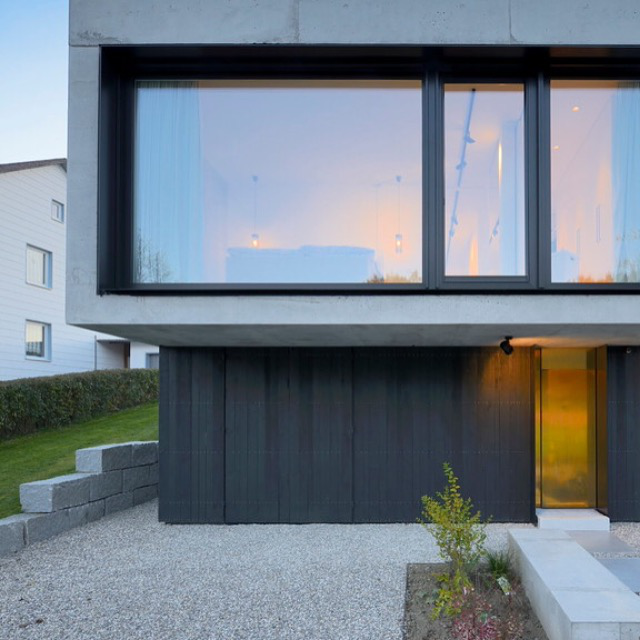 Preparation of building a house of sea containers, general technical information
We buy a container or more containers of the popular and the most common sizes DC 40 and DC 20 ft (ISO standard), such offers can be found on the Internet, both in the Russian Internet, and foreign sites. Twenty-foot container has a size of 6.58 meters in length, 2.43 meters wide and 2.59 meters in height. Container 40 'differs from the 20-foot length only, a length of 12,192 meters, so forty feet container size 12,192 d. 2.438 w *. * 2.591 in. meter. Net weight 20 foot container is 2300 kg, 40 foot container 3,900 kg. Containers made of steel (in most cases, of alloy steel, COR-TEN steel) are so strong that they are placed on ships in thirteen or more rows, and secured by twistlocks (Eng. Twistlocks), so you can imagine the margin structure. But we must not forget about the wind loads taken at the installation site. If the wind loads in the region install Shipping container homes are quite high, while the number of storeys of the structure more than one floor, be sure to attend the installation of fastening cables, which do not allow blow the building, for example, during a hurricane. One end of the cable is attached to the container and a second end secured to the ground, this principle is applied when installing tourism tents. But if your building is not more than 2-3 floors, these additional attachment is likely not needed.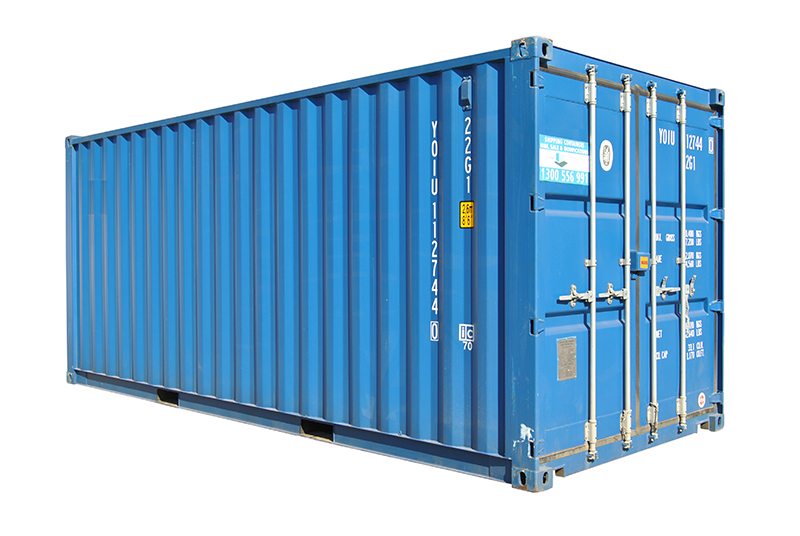 Process building houses from sea containers
On the prepared foundation, which can serve as concrete structures or, for example, screw piles, installed the first row of containers, then - on top of the containers are instructed following ranks. Between the containers is easy enough to cook any available electrical welding. Important - remember that each recess in the container affects its strength properties! Under the cuts we understand the door and window openings. The cut openings installed windows and doors. The container is insulated and trim inside and out. Supply of communications and electrical wiring are bred.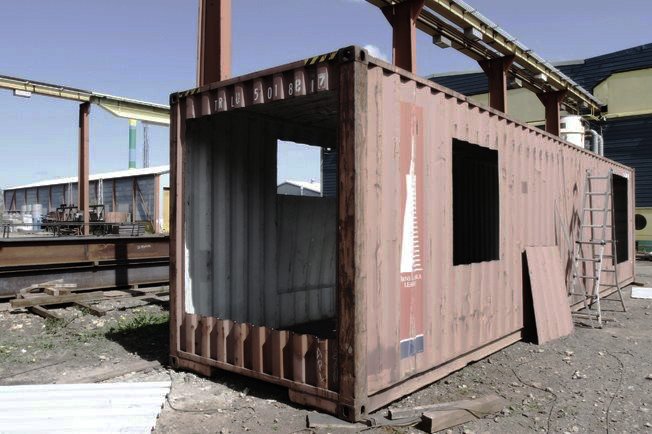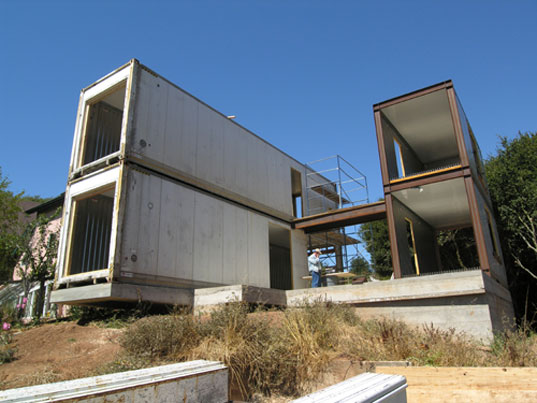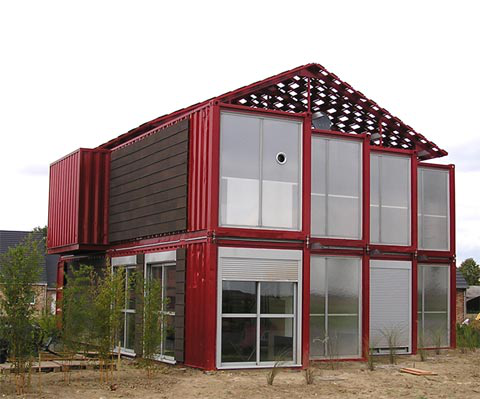 An alternative to the construction of houses made of shipping containers
An alternative to the construction of houses of container is the construction of houses made of modules. The modules it - containers specifically designed for the construction of houses, offices and administrative buildings. Our company manufactures these modules on wooden and metal frame. The modules have a folding design, delivered to the site already with the prepared insulation, decoration and electrical wiring. Such a standard module size is 6 meters long, 2.4 meters wide and 2.5 meters in height. Yes, it's actually 20-foot container is the ISO standard DC, but originally designed for construction. These modules are collected in three hours, can form the building up to 3 floors. Due to the modular design of the object on a wagon or train platform can deliver up to 8 modules at the same time, and it is - 115.2 sq.m. Building on the external dimensions. Each module has an area of ​​14.4 sq.m. Construction Shipping container homes is an excellent alternative to the classical construction, however, and this alternative has its alternative - the house of modular block containers, which are produced by the Moscow OYAMYAKON and delivered throughout World. Check out our offers and solutions in the field of modular construction, by clicking on the link below.